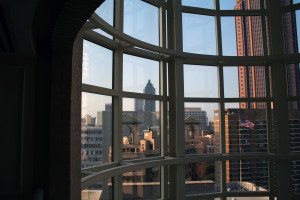 You have to be flexible when considering your Atlanta online marketing options. All local businesses could benefit from employing any of these services, but we have found that most businesses – at least initially – will generally benefit most from a combination of SEO, Social Media and Local Presence packages.

Search Engine Optimization. Profit Based Marketing is intended for Atlanta business owners who take a long view of their online marketing strategy – and SEO really is the foundation for everything. When performed properly by an SEO expert, search engine optimization results in higher rankings for your web site on relevant searches. The ultimate goal is always to achieve the number 1 position on the first page of Google. It involves the proficient application of web design, web architecture, coding, creation and promotion of online content, linking, localization (to Atlanta and/or other metro area communities), personalization and socialization of your website. Whoa! Here's a more detailed explanation of search engine optimization and how it can help an Atlanta business.

Social Media Optimization. Atlanta businesses can use social media networks like Facebook, Twitter, Google+ and LinkedIn to increase awareness of their brand, products and services – and to build relationships with existing customers or clients. It crosses industries, sales channels, and buying funnels and is an effective avenue for viral promotion.

Paid Advertising PPC. Pay Per Click (PPC) is an Internet advertising model best used by a savvy business in Atlanta to get immediate targeted traffic to your website through Google AdWords or the Yahoo! Bing Network. There are many options for targeting your potential customers, the most well known being keyword matching. But you may also filter by devices, locations (including not just metro Atlanta but even more geo-targeted neighborhoods in the area), languages and by scheduling your ads to run – or not – during specific times of day. When visitors click on any of your ads, they are usually directed to a landing page on your website where you can convert them to leads or customers via methods like contact forms or "buy" buttons.

Web Design and Development Services. Whether your web site is good to go, needs a tune-up or can't go anywhere without a major overhaul, we'll make sure you end up with a site that looks good, works well and has Search Engine Respect. If the search engines can't find you, no potential Atlanta customers will either. And these days the best way to be found is with a web site built on a mobile responsive design. What does that mean? No matter what kind of device or what size the screen, your website will automatically make adjustments "on the fly" to display correctly. You won't ever need a separate "mobile" website.

Local Presence. If you're a local Atlanta business you want people who are nearby to be able to find you – particularly if those people are on the move and searching with mobile devices. Enter Local Buzz. Creating and optimizing your local listings with search engines and major social sites like Google and Facebook will get you found; combining Local Buzz with SEO strategies will put you way ahead of the competition.
Ask us about our online marketing, social media, PPC, web design and local presence services for Atlanta businesses — then let's talk about which of our online marketing solutions best fit your needs.