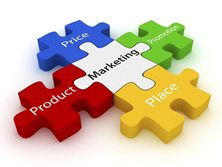 It may look great — or at least pretty good. It may say all the things you want it to say — or, it would if you just had more time to work on it. But has your website helped you build your business? Do you have more customers and sales as a direct result of having a web site? Hmmm. Our online marketing solutions help good web sites start getting great results. And we help not-so-good web sites get tuned up so that they can also get great results. In short, we're an online marketing company that gets your web site — and the rest of the Internet — working for you. How do we do this? It all starts here.
Start Improving Your Online Presence Right Here, Right Now
Take us up on one of these special offers, and we'll show you what we're talking about:
Increase Online Visibility, Traffic, Engagement, Leads, Customers, Revenue, Profits, and ROI
Profit Based Marketing Is A Long-Term Proposition
Of course, those are "one-shot" options. If you're in it for the long haul, we can provide ongoing marketing services that will help your business grow. The real value of Profit Based Marketing is in implementing the original plan, tracking progress, and then making adjustments for constant improvement. Can people even find your web site? There are two ways to get found on the Internet. We can help with both:
If your web site needs a touch up – or an overhaul – we also provide design and development services. We can even host your site if you like.
Does your business serve a specific geographic area? Here's how you focus like a laser on your specific audience.
Your Online Presence Isn't Only About Your Web Site
Don't poo-poo social media and other online but off-site strategies until you learn more about it. If you own a brick and mortar business that serves a specific geographic location, local online directories and social media are particularly important. A mobile app might fit into your strategy as well.
Come On … Give Us A Try Starting Right Now
We need to get to know your business a little before we can recommend the right strategy for you. So, pick up the phone or submit our form and let's see what we can do to put your web site to work! Even if you're not ready to commit, let's at least keep in touch. We'd love to send you our best strategies and tips.