At 1424 Marketing Group, we take a "full package approach" by bundling all the services that will work together for your business's success, week in and week out. Other agencies offer these services a la carte; we do not. Why? Because a bundle is the only sustainable way to get results that will grow, and grow, and grow.
There is no such thing as a one-time "SEO and go" when it comes to managing and optimizing something as dynamic as your business's digital presence. Each of our services is customized to fit your business's personality and purpose, attract prospective customers, and build loyalty among those who already do business with you. Year after year, the ongoing success of our clients proves that the bundle is the only way to go.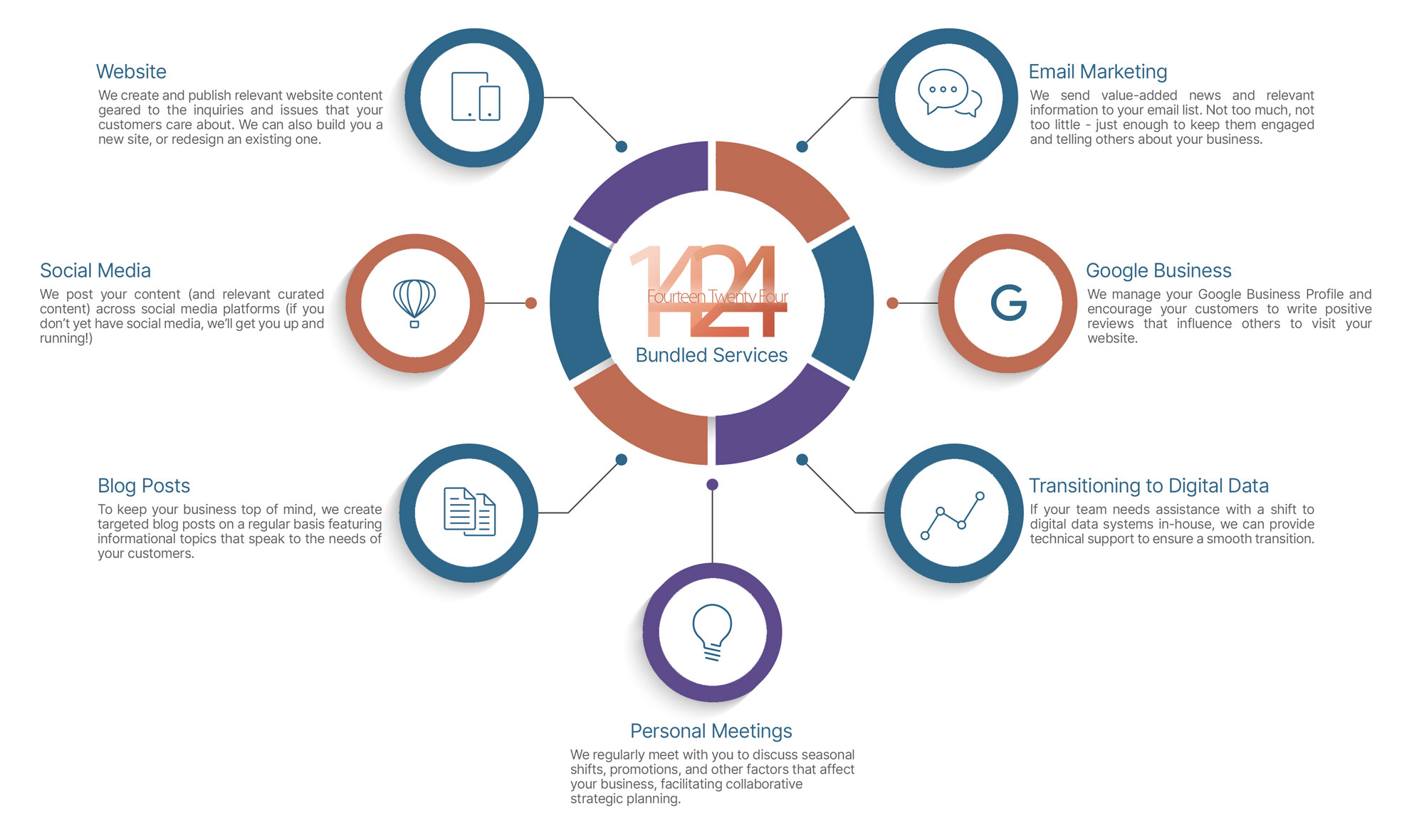 Website
We create and publish relevant website content geared to the inquiries and issues that your customers care about. We can also build you a new site, or redesign an existing one.
Blog Posts
To keep your business top of mind, we create targeted blog posts on a regular basis featuring informational topics that speak to the needs of your customers.
Email Marketing
We send value-added news and relevant information to your email list. Not too much, not too little - just enough to keep them engaged and telling others about your business.
Google Business
We manage your Google Business Profile and encourage your customers to write positive reviews that influence others to visit your website.
"1424 has strengthened our presence online by managing our website, our Facebook page, blog postings, monthly emails to our customers, and all of the behind the scenes online work. I would recommend their services for sure!"